How to Buy a Cargo Bike
There are a few things to consider now that we've convinced you to buy a cargo bike, the most important of which is the type of bike itself. While all cargo bikes are good for carrying things, different types have considerably variant benefits depending on what you're planning to carry and where. A few things to keep in mind:
Use and Infrastructure
Consider what you're most likely to be carrying around, the kinds of roads you'll be riding on, and if you expect those needs to change significantly over time. Bakfiets and longtails are great for transporting kids and groceries, but the bakfiets may not be a practical choice unless you have dedicated cycling infrastructure where you're able to take up space on the road. Trikes are a great option for business as they can be easily retrofitted to suit your particular needs, but depending on the amount of material you expect to be carrying, you may be better off with a simple cycle truck. Take the time to consider the size, shape, and weather-resistance of your expected cargo, and don't be afraid to ask questions at your bike shop or of other cargo bike commuters before you make your choice.
Storage
Storage is a big one for cargo bikes, which are both heavy and attractive to thieves. Box bikes and trikes cannot be lifted by one person or regularly carried down stairs, so you'll need a secure, ground-floor storage option to consider those types of bike. When considering any cargo bike, ensure you have an accessible, safe, dry place to store it so it lasts as long as it's designed to.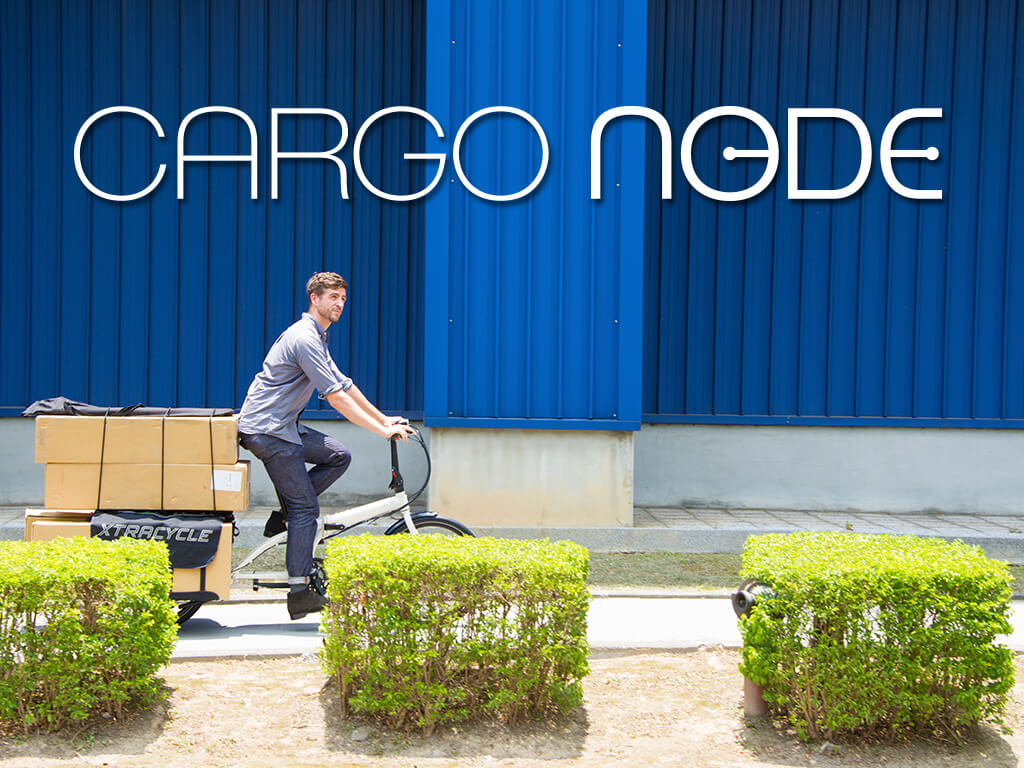 FOLDING CARGO BIKE
Maintenance and Breakdowns
Routine or emergency maintenance isn't as straightforward with cargo bikes as it is with normal bicycles. Many cargo bikes feature unique steering linkages, long chains or internal hubs that make home care difficult for non-mechanics, and emergency roadside repair nearly impossible. Expect to spend a bit of extra time understanding how your bike works, and a bit more money than usual in maintenance if you're used to doing your own work. With some cargo bikes, replacing a flat at the roadside can be prohibitively difficult, so have a backup plan such as a phone number for a local hauling agency in case you run into trouble.
Electric Assist
Electric Assist cargo bikes do tend to produce a bit of a shudder when you first see the price tag. But if you live in a hilly area or regularly travel with a lot of gear, the e-assist could be the difference between whether you adopt cargo biking into your regular routine, or relegate the thing to a life collecting dust in the garage as a brief but failed experiment. Once you decide on e-assist, you can look at your options. Some electric cargo bikes only have pedal assist, while others also have a throttle. If you frequently get stopped at a busy intersection halfway up the hill to your house, going the throttle route might be the best way to get what you need out of the upgrade.
Price
Know that you're going to spend between $1,200 – $6,000 USD. If you budget $2,500 USD for the bike, you'll have a good range to choose from and will be able to find something that fits your needs. Budget an additional $150 – $300 USD for rain covers and fenders if you want to equip your bike for rain.
Accessories
Since you paid a pretty penny for the bike, the last thing you want is for it to get stolen. Having a secure lock is a must. A large, flexible lock such as the Abus Bordo Granit X-Plus 6500 or the OnGuard 8020 is a good choice to be able to get around the larger bike. A frame lock as a secondary lock would be a wise investment as well.
Nearly every cargo bike comes with a kickstand, but make sure your choice has a double kickstand or the option to upgrade to one, and get the upgrade. If it's loaded with a cargo on a single kickstand, you can bet it's going to fall over.
Availability
Wide distribution of cargo bikes at independent retailers in North America is nascent. Yuba is the most widely available cargo bike on the continent, but don't discount any of the other brands simply because they're not in your local shop. Shop around online and make your choice, then check with the company to see if they could deliver the bike for assembly at your local bike shop.